Events & Corporate
Special event? Birthday? Wedding? Corporate gifting? Important or fun words to spread?
We will be pleased to assist you and imagine delicious (and memorable) bespoke sablés that suit your needs.
We provide custom options including your company's logo and personalized messages.
We believe in cookies 'n dream. So please contact us at hello@maison-sable.com for more information or to request pricing information.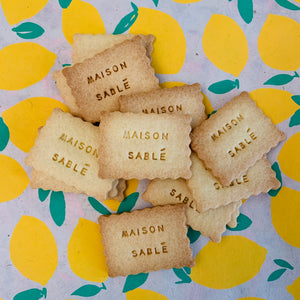 "Creativity is intelligence having fun" Albert Einstein